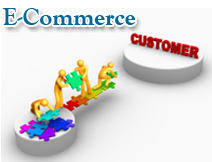 Our e-commerce solution includes a professional shopping cart, ROI tracking, SEO optimization, and much more! Save time, energy and money by working with one company, Interweb - your one stop e-solution.
Online Store Creation
Professional Shopping Cart Integration
Multiple Payment & Merchant Account Solutions
Multiple Gateway & SSL Solutions
Search Engine Friendly URLs
Self Manage CapabilitiesMerchant Account Signup

Start Selling Online - UNLIMITED PRODUCTS - For Under $55 A Month!



Review the chart below for quick e-commerce solutions.
PayPal Standard
PayPal Pro
Authorize.net
No Cart
Possible Cart
Yes Cart
Product Price
Sales Volume
# Of Products
Low Products & Volume
High Products & Volume
The example below is based on a single $40 sale every day for 31 days. The total sale would be $1240. Below is the overhead difference from Paypal Pro and Authrize.net using this example.
Example Solutions
Paypal Pro
Authorize.net
Discount Fees
$35.96
$28.39
Transaction Fees
$9.30
$1.55
Gateway-Virtual Term. Fee
$20.00
$15.00
Statement Fee
$0.00
$10.00
TOTAL Monthly
$65.26
$54.94

----------------------------------------------------------------------------------------

Click Authorize.net logo above for an account with Authorize.net.
----------------------------------------------------------------------------------------


Click above for Paypal, and select the Sign Up Today; Fast Business Paypal account.
----------------------------------------------------------------------------------------




<--Scan the Code For the Best Shopping Cart Available!
----------------------------------------------------------------------------------------



Back
Home | Services | News | Support | Contact | Login | Policies